ANNIVERSARY COMMUNICATION
IT'S ALWAYS ABOUT A UNIQUE, SPECIAL MOMENT.
AN ANNIVERSARY IS A VERY SPECIAL MOMENT. THIS SPECIAL MOMENT ALLOWS EXTRAORDINARY, UNFORGETTABLE AND VERY PARTICULARLY EFFECTIVE FORMATS.
WE SUPPORT COMPANIES TO USE THIS SPECIAL MOMENT COMMUNICATIVELY AND TO MAKE IT AN EVEN SPECIAL MOMENT. WE BELIEVE IN THE EFFECTIVENESS OF COMMUNICATION AT THIS UNIQUE MOMENT.
5 UNIQUE MOMENTS WE DESIGNED. HAVE FUN BROWSING THROUGH.
WE LOOK FORWARD TO CREATING YOUR UNIQUE MOMENTS TOGETHER WITH YOU.
WRITE US!
YOUR DORTENS
How do you portray a global corporation? Reduces complexity, breaks the boundaries of time and space? With 125 photographers who tell the story of Bosch at 125 locations. In a single – worldwide – second.
The story begins in 1886. In Stuttgart. Where Robert Bosch founds the "Workshop for Precision Mechanics and Electrical Engineering". Decades of innovation and expansion followed. Bosch spans a network that stretches around the globe. From 300,000 people at over 260 locations. And then 2011. The year of the 125th anniversary. A time to pause. To reflect on what has happened, to prepare for the future. But where is the contemplative space for these thoughts? Which depicts the company in its almost unbelievable diversity? Bosch is everywhere and nowhere. Unbelievable, despite incomparable omnipresence.
Hold onto. A company that is almost intangible. Nearly. We find the lowest common denominator, the link between all Bosch associates worldwide: time. And send 125 photographers to photograph Bosch 125 times. Worldwide. In one and the same second. 11 a.m. sharp Central European Time.
In this one moment, Dorten studios unites places and people. Tells surprising, even touching stories. About Bosch. With Bosch. From Bosch. Together with the photos, they result in a 26-language book that will be printed and distributed 450,000 times to mark the anniversary. To every single employee, with a handshake. The title of the work "1 sec. – Global Impressions of Bosch".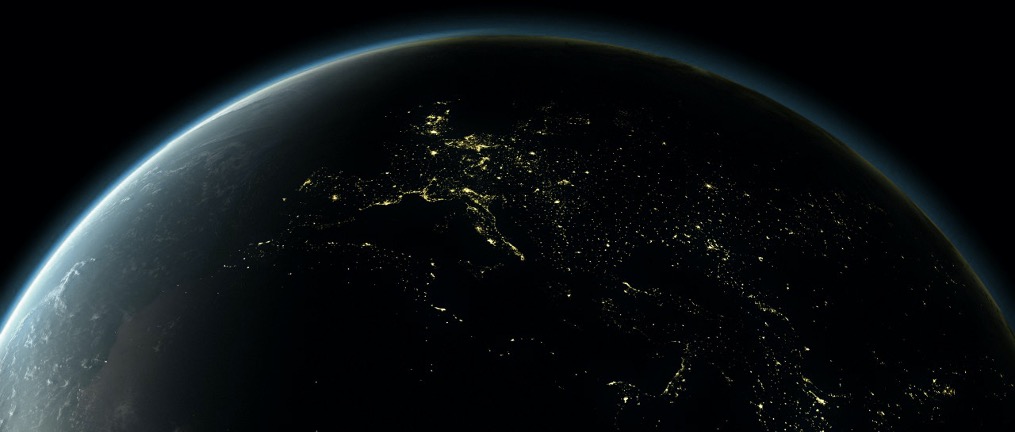 BMW turns 100. A historic achievement. But also a unique opportunity to become even more aware. In times of technological and cultural change, this means above all changing perspectives and actively focusing on tomorrow. Over the course of a year, the BMW Group and Dorten develop a strategy and motto for the future. For the next 100 years: "THE NEXT 100 YEARS".
BMW is not just BMW. There is the BMW Group. And there are the brands BMW, BMW Motorrad, Mini and Rolls Royce. What unites them: a success story that was hardly foreseeable in 1916. And so there is no question: this anniversary is an occasion for a celebratory staging, for a major international event. A big bang.
But we have bigger plans: to position the BMW Group as an intellectual trailblazer in the long term. As "The driving force of mobility".
Dorten is developing a communication strategy for companies and brands with distinct roles: in the future, the BMW Group will position itself as a visionary thinker, preparing the public for the future topics of individual mobility. The brands, for their part, will make these pre-communicated future topics visible and tangible, creating identification and desire.
One of the most innovative brands is celebrating its 175th anniversary.
What is the motto under which this ongoing tradition of innovation can be adhered to, to preserve the core of the brand without forgetting the festive character? Dorten studios has developed an overarching guiding principle and consequently a digital highlight for the 175th anniversary of Carl Zeiss AG in 2021.
Zeiss—Seeing Beyond. This has been the case for 175 years. In the anniversary year 2021, the innovative character of Zeiss and the enormous relevance of cooperation in the digital age are to be emphasized and celebrated.
Dorten is developing an overarching creative idea for the 175th anniversary – this connects all activations and event formats in the anniversary year as well as employees, customers and a broad international public. With "Festival of Perspectives" we have created a motto (and extensively tested it with Zeiss) that celebrates diversity, encourages collaboration and creates space for telling individual stories.
In addition, Dorten developed a digital highlight: A hybrid event in cooperation with TED that brings together inspiring talks and gamification.
In cooperation with TED, an unprecedented digital event is being created – we call it "Hybrid Reality Event" because it brings together reality and virtuality, analogue and digital.
During the official anniversary ceremony in Jena, inspiring speakers will bring the motto "Festival of Perspectives" to life. TED assists with curating the event, selecting the speakers and broadcasting the sessions to viewers worldwide. A highlight here is the virtual gamification part: viewers on site and participants worldwide put on VR glasses to collaboratively master challenges together in teams. Collaboration, change of perspective and personal exchange are actively conveyed. A special highlight: Those who are lucky are part of a team with popular ambassadors who stand for teamwork: Barack Obama, Dirk Nowitzki or the current Nobel Prize winners in Physics.

The forgotten branch of construction chemistry. And a big anniversary. We don't suffice with a big party, but with big content. On the occasion of the 100th anniversary of Uzin Utz, we dare to take a deep look into the future of flooring. And find a diamond in the rough.
Relevance and visibility. Just two terms? Often empty phrases that are used excessively in the communication environment. But if we fill them with life, these words become the claim and most important goal of all corporate communication. The "hidden champions" of our world market come very close to them – clearly measurable, not least in the positive business figures. But how do they free themselves from the corset of invisibility? How do they become champions? Without "Hidden".
Uzin Utz AG is a construction chemicals specialist and world market leader in the floor construction sector. But: lack of visibility in two senses. The products are "low interest" and are mainly used under floor coverings. In the year of the company's 100th anniversary, Uzin Utz senses a historical opportunity and sets out on a dimension leap into a new self-image. And build a time machine.
With "The future among us" we are opening a globally active future workshop,
who thinks the floor of the future.
We let over 40 international initiators from architecture, science, medicine and art come up with ideas. This is followed by the construction of seven concept studies that show what soil could still be tomorrow. How it might look, feel, work. Could. Because the seven studies show one thing above all: there is dormant development potential in the flooring concept.
For the centennial, Uzin Utz AG opens the view into its future workshop and shows the status quo of the studies in a large anniversary exhibition.
Media are also created to accompany this: a website, two books, a campaign and more. Mainly, however, Uzin Utz and Dorten trigger a discourse. So persistent that the exhibition goes on a multi-year tour and inspires people across industries. Today, "The future among us" has finally become a fixed research and development platform and an integral part of the strategic advance development of the company. In short: She prepared the ground for Uzin Utz.
The financial crisis also has its good side. Trust is re-established where it once came from: at home. A regionally rooted bank is practicing solidarity with its home country. Together with Dorten, she discovers 15 extraordinary potentials – economic, social and cultural – where no one would have guessed.
The Volksbank, the cooperative that acts from the people for the people. A successful model since 1862. Only a little later, the Volksbank Ulm-Biberach has also been involved – for 150 years now. A long time. Social reforms, welfare state, security. Within this comfort zone, the revolutionary moment of the cooperative bank is hardly comprehensible, seems dusty, conservative – somehow boring, no thrill.
However, in the context of the financial and euro crisis, cooperative values such as community, trust and closeness are experiencing a renaissance. It turns out that the story starts all over again and the Volksbank Ulm-Biberach needs a new revolutionary moment. So we dust off, think of what happened in a new context, are courageous. Dorten presents: a bank that plays its role in society,
consistently further developed in the interests of society.
15 potentials.
The People's Bank is going out! Leaves their control centers, shows their values and expertise "on the street", with the people – acts actively and directly. There employees are turned into detectives
one mission: to find doers and thinkers whose ideas have the potential to be the nucleus of regional social progress.
From almost 100 suggestions, a panel of experts selects 15 projects, which are now being supported financially and structurally by the bank.
A gift to the homeland.
Preserving progress – a gift to the homeland:
Thanks for 150 years of trust and at the same time proof that this will also be in good hands with Volksbank Ulm-Biberach in the future. media and citizens
are surprised and enthusiastic about this anniversary project – and about the creativity of those who act from their homeland for their homeland. cooperative today.
The potential collection bundles the gift to the homeland.